HC VERMA PART 2 PDF With Full SOLUTIONS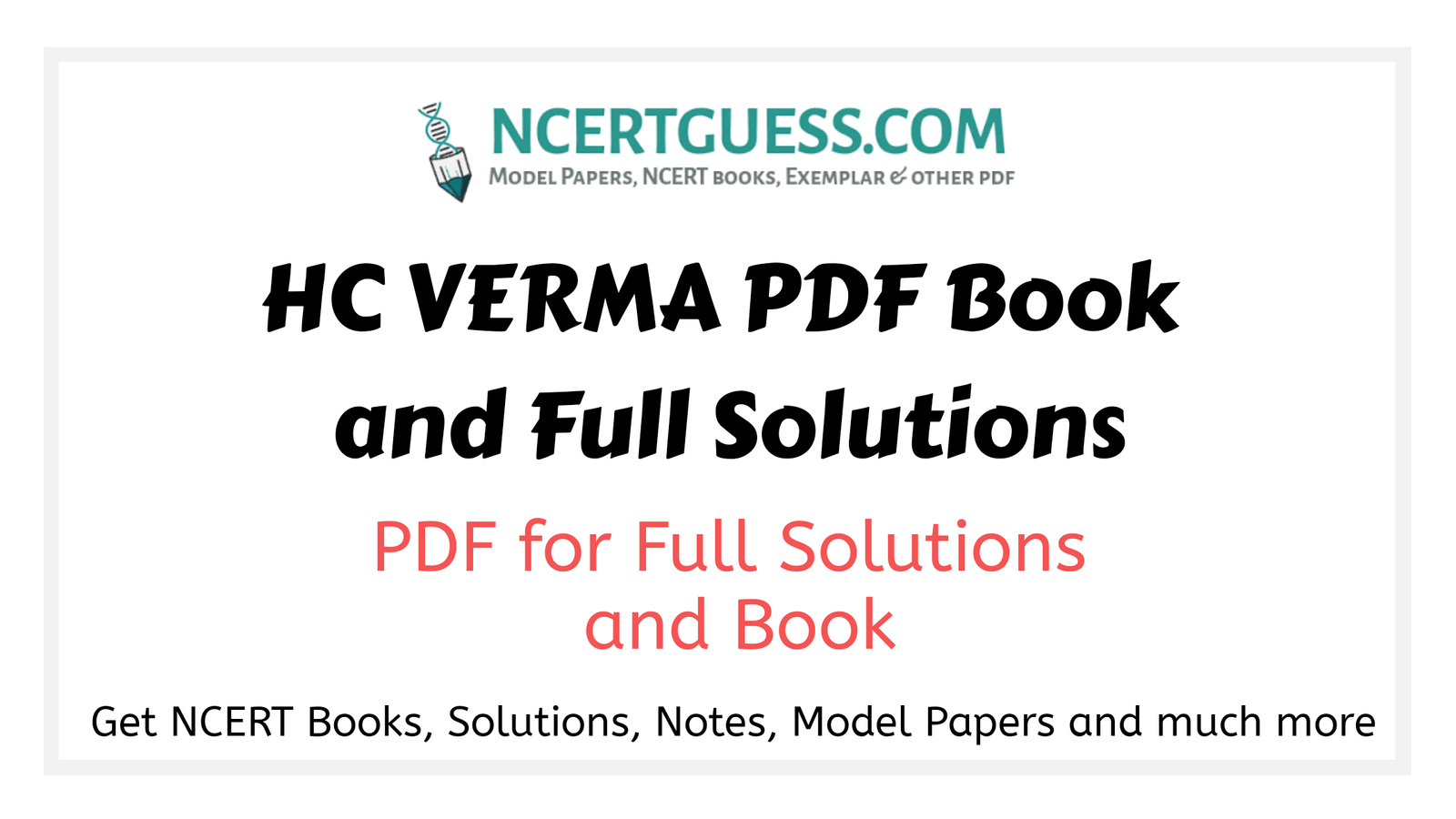 H C Verma s Concepts Of Physics is an all-inclusive book, which serves to detail out the ABC of physics in an intricate manner making it an ideal book for not only the higher secondary students, but also for those who are preparing for their competitive examinations.Physics as a subject is vast and to have all the concepts of Physics compiled in one book is indeed a boon to all students. The book has been tailored to meet the needs 10 + 2 or higher secondary students and for the students who are appearing for a competitive examination. It has everything a student would possibly need for their success in exams.
Concepts of physics HC Verma is the best book which includes the entire topics of physics with detail elucidation.This book is a masterpiece for IIT JEE and AIEEE aspirants who have completed 12 standard or appearing in it. The concepts are given in a succinct and in a format to make it very easy to hold.
Many new books claimed that they have better stuff than concepts of physics, but fails to match the level of this book  in terms of quality and variety of questions. There have been instances when questions are asked directly from this book.
Physics is an immeasurable Subject and it is a difficult task to bound entire physics in 2 books with proper explanation of each and every topic. But HC Verma did his duty in best way.
HC Verma not only explains every concept in his book concepts of physics but try to connect each concept with live examples which are present in front of us so that the reader can understand concepts by himself. The Concepts of physics by HC Verma has been written to meet the needs of twelfth standard and for the students who are appearing for a competitive examination like IIT-JEE Mains & Advance.
The book comes with a large number of solved and unsolved Questions. Numerical exercises are given in the book for a better understanding of the subject.
Part-1
               CHAPTERS Wise PDF AND FULL SOLUTION