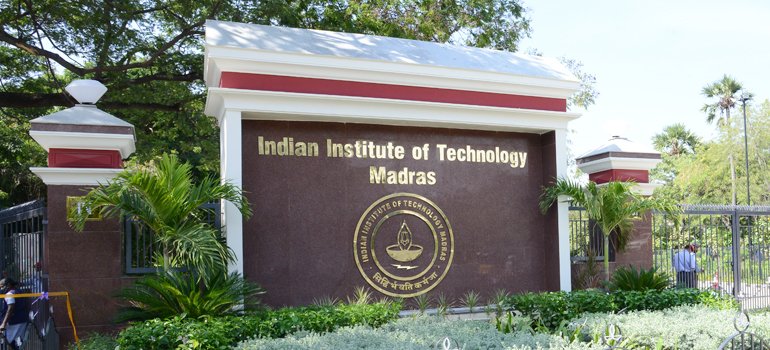 IIT Madras Invites Admission To M.Tech Programme under Sponsorship Scheme Without Assistantship.
Applications are invited for admission to M.Tech Programme under Sponsorship Scheme without assistantship.
M.Tech programme is offered by the Departments of Aerospace Engineering, Applied Mechanics, Biotechnology, Chemical Engineering. Civil Engineering. Computer Science & Engineering., Electrical Engineering. Mathematics, Mechanical Engineering, Metallurgical and Materials Engineering, Ocean Engineering and Physics.
Department
Discipline
Aerospace Engineering
a) Aerospace Engineering – AE1
Applied Mechanics
a) Computational and Experimental Mechanics – AM1
b) Biomedical Engineering – AM2
Biotechnology Engineering
a) Bioprocess Engineering – BT1
Chemical Engineering
a) Chemical Engineering – CH1
Civil Engineering
a) Building Technology and Construction Management – CE1
b) Environmental Engineering – CE2
c) Geotechnical Engineering – CE3
d) Hydraulic & Water Resources Engineering – CE4
e) Structural Engineering – CE5
f) Transportation Engineering – CE6
Computer Science & Engg
a) Computer Science & Engg – CS1
Electrical Engineering
a) Communication and Signal Processing – EE1
b) Power System & Power Electronics – EE2
c) Micro Electronics & VLSI Design – EE3
d) Electronic System Design & Instrumentation – EE4
e) RF and Photonics – EE5
f) Integrated Circuits and Systems – EE6
g) Control & Optimisation – EE7
Mathematics
a) Industrial Mathematics & Scientific Computing – MA1
Mechanical Engineering
a) Thermal Engineering – ME1
b) Mechanical Design – ME2
c) Manufacturing Engineering – ME3
Metallurgical & Materials Engineering
a) Metallurgical & Materials Engineering – MM1
Ocean Engineering
a) Ocean Structures – OE1
b) Ocean Technology – OE2
c) Petroleum Engineering – PE1
Physics
a) Functional Materials & Nano Technology – PH1
Inter disciplinary
a) Catalysis Technology – CA1 (Coordinating Dept.- Chemical Engineering)
b) Clinical Engineering – CL1 (Coordinating Dept. – Applied Mechanics)
Also Read: Google Scholarship 2022 – Dates, Eligibility and Application Process
Qualification and experience
(a) Bachelor's degree in Engineering/Technology/Architecture or equivalent or professional qualification like AMIE or any other Associate membership as specified in the M.Tech. Admission Brochure with first class or 60% of aggregate marks over the 4 years (55% in the case of SC/ST candidates)
(or)
(b) Degrees obtained through distance education/correspondence mode, the Departments will follow interview procedure for screening in such cases.
(c) Two years professional experience as on 30.04.2022 in the sponsoring Institution after qualifying degree.
Sponsorship Scheme: [Download template] Admission under sponsored scheme will be made in all the above Departments. The candidates sponsored by R&D Institutions/Industries/ Engineering Colleges approved by AICTE with full pay and allowances for 24 months are only eligible. The candidates are exempted from having a valid GATE Score.
Selection: Selection will be made on the basis of marks in the B.E/B.Tech degree, experience and performance in the interview and/or written test. Candidates who have obtained their degree before 2009 have to necessarily take a written test to be conducted in the respective Department of this Institute.
How to Apply: Application can be submitted only ONLINE. The application fee is Rs.250/- for SC/ST/PwD/Female candidates and Rs.500/- for others (to be paid online). Instructions on How to apply are available on the portal
Contact: In case of difficulty in applying, please contact The Deputy Registrar (Courses), Academic Section, IIT Madras, Chennai 600036 (Phone No. : 044-22578035/8036, Fax : 044-22578042, email : drcourses@iitm.ac.in).
Important Dates:
| | |
| --- | --- |
| Portal opens on | 18th March 2022, Friday |
| Portal closes on the given last date at 23.59 hrs. | 22nd April 2022, Friday |
| Report for admission | 18th July 2022, Monday |
| Photo session and workflow enrolment | 21st July 2022, Thursday |
| Orientation Programme | 22nd July 2022, Friday |
| Commencement of Classes | 25th July 2022, Monday |
Also Read: Scholarship Programme: Get Upto Rs 50000 Per Month For Indian Students
SOCIAL MEDIA – FOLLOW ON
WhatsApp| Facebook | Twitter | Instagram | Telegram | Google News | YouTube