The Jammu and Kashmir State Board of School Education works with one main mission, which is to achieve excellence in the development and implementation of the academic plan for the students studying in 10th standard. Further, intending to bring uniformity to the education system throughout the country, the JKBOSE 10th syllabus 2022. This has been done in light of the National Curriculum Framework (NCF-2005). This revised JKBOSE Class 10 Syllabus of Maths, Science, Social Science, Hindi, and English are made available for the students to plan their studies and ace the exams.
Here, students will find JKBOSE Class 10 syllabus for all subjects. Students can either view or download it to get a better picture of the syllabus. Accordingly, they can develop an effective preparation strategy for the exams.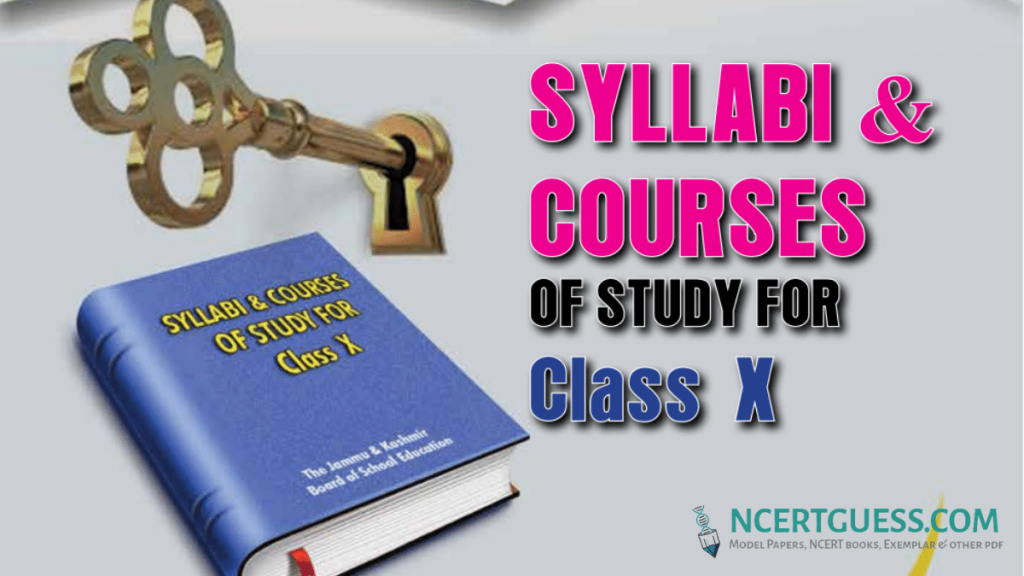 JKBOSE 10th class syllabus 2022 consists of important topics and their relevant marking scheme. Besides the JKBOSE syllabus 10th class 2021, students must have the details of the marking scheme to set the priority. Students should also download the JKBOSE 10th syllabus 2022 pdf and make an effective schedule to cover the entire topics on time.
Overview of JKBOSE Class 10 Subjects
Students can have a look at the compulsory and additional language subjects below:
Compulsory Subjects
Urdu or Hindi
General English
Mathematics
Social Science
Science
Additional Language/Subjects:
Urdu
Kashmiri
Arabic
Persian
Hindi
Dogri
Sanskrit
Bhoti
Punjabi
Computer Education
To score good marks in the JK 10th Board exams, students must practice the JKBOSE Class 10 Question Papers.
JKBOSE Class 10 Syllabus 2022
Students will find a subject-wise syllabus including practical assessment details. Click the links below to access the syllabus.
Download JKBOSE Class 10 Syllabus 2021-22 PDF – Click Here

JKBOSE Class 10 Textbooks cover the entire syllabus and will help students to prepare for the annual exams. It gives a definite overview of what is taken in a subject during the academic year as well as how a student is expected to perform to pass to the next level.
We hope that students find this information on the "JKBOSE Class 10 Syllabus" useful. Stay tuned for further updates on JKBOSE Exam. To access interactive Maths and Science Videos App and subscribe to YouTube Channel.
JKBOSE Important Links
---
SOCIAL MEDIA – FOLLOW ON
Facebook | Twitter | Instagram | Telegram | Google News | Youtube