JKBOSE Important notification for Class 10th & 12th Annual/Regular 2020, check here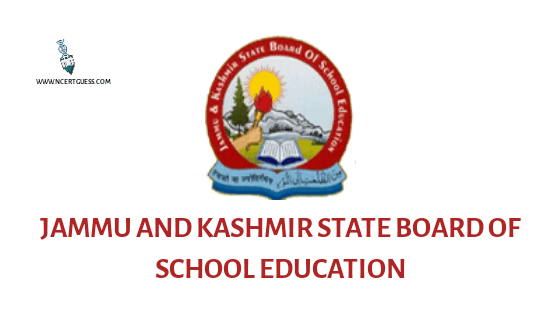 THE JAMMU AND KASHMIR BOARD OF SCHOOL EDUCATION UFM Notification Dated:-10-02-2021 for candidates of Class 10th ,HSP-II (Class12th) Ann Reg., 2020/WZ and other pending cases of class 10th session Bi-ann., 2020 SZ
It is hereby notified for information of all the concerned that the below mentioned candidates of Secondary
School Examination (Class 10th). Higher Secondary Part I (Class 12) Annual Regular ,2020 W/z, JD of Jammu Province/Leh and other pending cases of S5E (Class 10th) Session Bi- Annual,2020 S/2 of Jammu Province who are alleged to have
resorted to the use of Unfair means/Misbehavior in the Examination centres, are hereby directed to present themselves
before the Committee for scrutiny and disposal of Unfair means/Misconduct cases strictly as per following schedule in the office Chambers of Joint Secretary Secrecy. JD at their own expenses to defend themselves against the charges leveled against them, failing which it shall be presumed that they have nothing to say in their defence and decision taken by the Sub-Committee on the basis of available record/reports shall be final and binding upon them.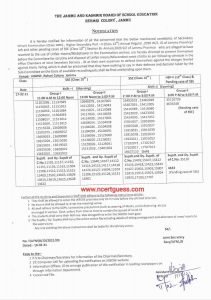 Check the official PDF below :
Thank you so much, please share also with your friends and families.