Prof Veena Pandita reviews ongoing activities of SCERT across J&K Stresses on better coordination, synergy for achieving objectives of NEP-2020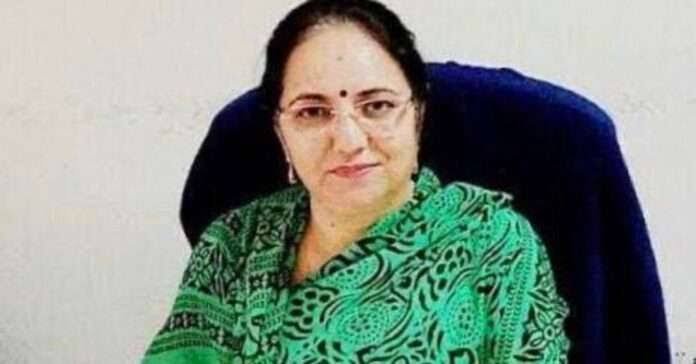 Srinagar, Jan 13 (KNO): Director, State Council of Educational Research and Training (SCERT), J&K, Prof Veena Pandita on Thursday stressed on the need for better coordination and synergy between the officers of SCERT at both the divisions for achieving the objectives of National Education Policy (NEP) 2020.
The Director made these comments while chairing a meeting to review different activities of the council across Jammu and Kashmir.
Also Read: JKBOSE Result 10th Class 2021 @jkbose.ac.in: Name And Roll Number Wise
During the meeting, the Director sought reports from the officers with regard to the programs, workshops and other activities conducted so far by the council.
Speaking in the meeting, the Director maintained that Departments and Wings have been distributed between the two SCERT Divisional Offices in a manner that they must function in tandem with each other.
"Some important departments such as Curriculum Development & Studies, Educational Research, Survey & Assessment (ERSA), Teacher Education etc have been allotted either at SCERT Divisional Office Jammu or Kashmir only and all such Departments are mandated to function at the UT level to cater to the needs of all the 20 Districts and here is where a strong synergy is required," she said.
Prof. Pandita stressed upon the HODs/Faculty of SCERT that the administration is very keen and particular about the outcome of the trainings, workshops and other activities including implementation of various initiatives of the MoE, Government of India towards qualitative improvement of school Education.
She asked the departmental heads to prepare questionnaires and conduct field visits for effective implementations of the programs at grass root level. She directed the stakeholders at SCERT to devise a very strong monitoring mechanism and ensure accomplishment of the desired outcomes at ground level.
To assess the teachers' performance under NISHTHA online courses, Prof. Pandita asked the NISHTHA Coordinator to develop specific assessment tools to conduct an empirical evaluation of the teachers in order to know that they have learnt what they were expected to learn from these 'specially designed' training courses under NISHTHA on DIKSHA portal.
Prof Pandita also directed all the HODs/faculty members to make proper documentation of the events undertaken by them every month so that the performance can be monitored effectively and desired results are obtained on the ground—(KNO)
You May Like:
JKBOSE- CLASS 12th Passing Marks of All SUBJECTS
To get daily updates to subscribe to our Google News. SUBSCRIBE