Student Grants
Over 150 bursaries established by various generous bequests and donations to assist students in financial need, 250 Scholarship at the University of Melbourne Academic Year 2022/23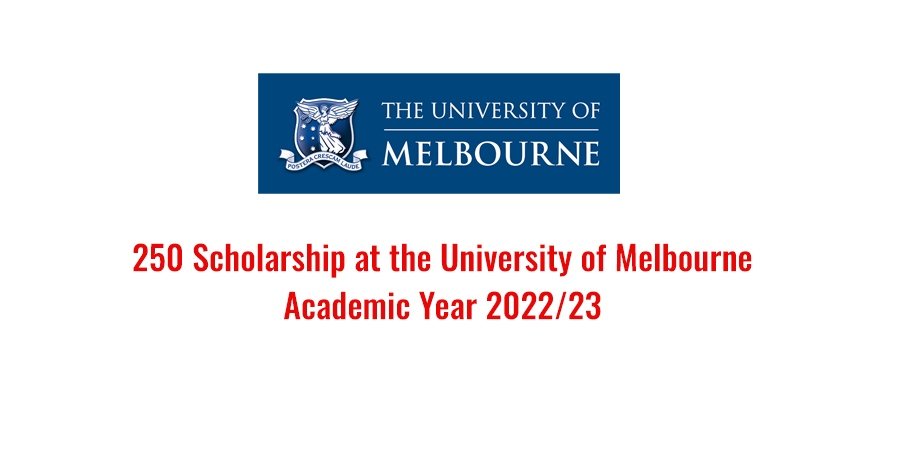 Applications open: 1 Jan 2022
Last day for applications: 6 Mar 2022
Application type
Application required: How to apply
Citizenship requirements
Australian / domestic student / International student
Total value: $1,000 – $10,000
Applicable study areas: All study areas
Number of scholarships awarded: Approximately 250
Eligibility
To be eligible for this scholarship, you need to:
be enrolled at the University of Melbourne
provide evidence of financial need
Selection criteria:
Eligible students are selected on the basis of financial need.
Application process Applications are accepted in two rounds:

Round 1: Opens 1 January – closes 6 March
Round 2: Opens 1 April – closes on 31 July Submit an online Student Financial Assessment form in the relevant round by the closing date.The application form will only be available to access when the round is open.
When will I know the outcome?Successful applicants for Round 1 will be notified of the outcome of their application via email in early April, and Round 2 outcomes will be communicated in late August.
Read More: Kotak Shiksha Nidhi Scholarship 2022 – Apply Now
What are the benefits?
A single payment varying from approximately $200 to $10,000.
Students in need of immediate financial assistance should contact University Financial Aid team for advice, loans and grants.
---
SOCIAL MEDIA – FOLLOW ON
Facebook | Twitter | Instagram | Telegram