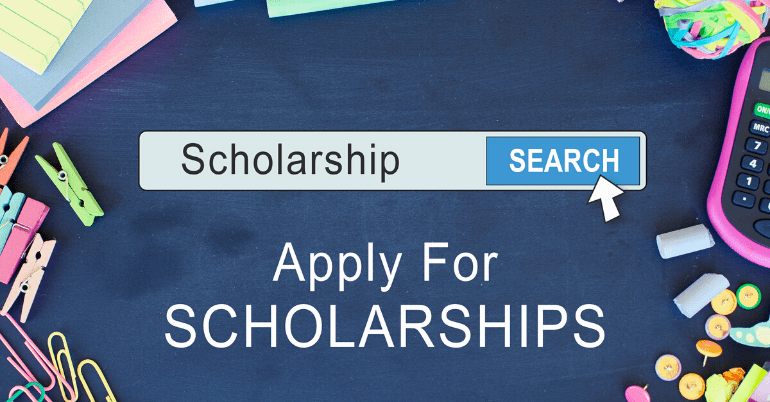 Scholarship For Medical Students 2022- Eligibility, Application, Documents, Rewards.
Sasakawa-India Leprosy Foundation (S-ILF) is pleased to invite applications for financial support for students residing in self-settled leprosy colonies for pursuing nursing studies.
1) The scholarship will be given for B.Sc. Nursing (Basic) & GNM
2) The scholarship will be available only for Institutes recognized by Indian
Nursing Council.
3) No capitation fee will be paid for admission.
Scholarship Eligibility
1) At least one parent or the applicant must have had leprosy and must be residing in a self settled leprosy colony.
2) Only one individual from a family can avail of the scholarship in any one year.
3) Only first year applicants beginning their studies/courses in in the academic year 2021-22 are eligible.
4) Applicants availing scholarships from other organizations/individuals will not be considered.
5) Applicant opting for B.Sc. (Basic Nursing) must have cleared her/his higher secondary education (10+2) from a recognized school with Physics, Chemistry, Biology and English.
6) For GNM, arts, commerce and science students can apply.
7) Applicant must not be less than 17 years at the time of application.
8) Applicant must have completed previous course in year 2021 or 2020
NOTE: Applications from students who do not meet the above requirements will not be
considered.
How to Apply for Scholarship ?
1) Interested students are required to apply for the scholarship on the prescribed forms. These forms are available on the S-ILF website (www.silf.in). Forms can also be obtained by post from S-ILF office in New Delhi.
2) Application form should be completed and along with required attested documents should be uploaded on scholarship.silf.in or reach S-ILF office latest by 15th September 2021.
3) In case the student has already gained admission, proof of admission in a government recognized institute is mandatory. Candidates can also submit an admission call letter issued by the institute to which s/he has secured admission. In case admission is still being sought, candidate must fill up Annexure I
Also Read: KEI Kashmir Education Initiative Scholarship 2022: Application Form, List
Documents Required for scholarship
Application forms must be accompanied by the following documents:
3 passport size photographs of the applicant,
Self-attested copies of the following documents,
i) Birth certificate or proof of date of birth
ii) Mark sheets of the 10th, 12th Board Exam.
Leprosy certificate of parent/s (treatment certificate from place where treated or Certificate from District leprosy Officer or Disability certificate mentioning Hansen's disease/leprosy). * No photographs will be accepted.
Admission letter/call letter issued by the institute to which she has secured admission or else applicant should provide the Annexure-I
Reference letter from the colony leader (Annexure-II) certifying that the candidate is a resident of the colony and is the only candidate from their family.
Applications to be verified by state leaders. Without state leader's verification the application will not be considered complete.
Scholarship Amount
• S-ILF will pay for the tuition fees, admission fee, mess fee and boarding/ hostel expenses to the institutes directly.
• Maximum financial support limit for 1 student would be up to RS 1,13,000 (Including Tuition fees, Accommodation, Mess). This amount would be paid directly to the institute.
• S-ILF will also pay a stipend of Rs 1000 per month to each candidate to meet their requirements.
Application form Last Date : 5 June 2022
Apply Now- CLICK HERE TO APPLY