UPSC Civil Services Exam 2022 Registration, Notification, Exam: On February 2, 2022, the UPSC announced the UPSC IAS Prelims 2022 exam announcement on the official website upsc.gov.in. Candidates who intend to apply for the renowned Civil Services Exam this year can apply online through the UPSC online official website upsc.gov.in.
UPSC Prelims 2022 will be held on June 5, 2022. Candidates interested in Civil Services and Indian Forest Services must take the combined prelims test and choose the appropriate option when filling out the application form. Candidates who pass the preliminary test will be required to take the UPSC Civil Services Mains Examination and the UPSC IFS Mains Examination, held separately.
UPSC Civil Services Prelims Exam 2022: Overview
| | |
| --- | --- |
| Authority | UPSC (Union Public Service Commission) |
| Exam Name | UPSC Civil Services Examination 2022 |
| UPSC IAS Notification 2022 Release Date | 2nd February 2022 |
| UPSC CSE Application Form 2022 Start Date | 2nd February 2022 |
| UPSC IAS Application Form 2022 Last Date | 22nd February 2022 |
| UPSC IAS Prelims Exam Date 2022 | 5th June 2022 |
| UPSC IAS Mains Exam Date 2022 | From 16th September 2022 |
| UPSC CSE Prelims Admit Card Release Date | May 2022 (Estimated) |
| Eligibility | Graduate from Recognized Board |
| Type of Posts | IAS, IPS, IRS, IFS, IFoS, and others |
| UPSC IAS Official Website | upsc.gov.in |
| Article Category | Government Job |
UPSC Preliminary Exam 2022
The UPSC Prelims examination consists of two papers that the applicant must take. The first exam is General Awareness, in which questions about Indian politics, history, current events, mathematics, science, sports, and so on are asked. Another paper serves as a qualifier and determines general aptitude. Candidates who do not pass the aptitude or CSAT exams are not considered for the Mains test.
UPSC IAS Recruitment Notification 2022 PDF
Today, the Union Public Service Commission will issue UPSC Notification 2022 PDF for IAS, IPS, IRS, IFS, and 26 other services, asking candidates to apply. According to the Official Revised Exam Calendar, the UPSC IAS Notification 2022 PDF for Indian Forest Service Civil Service Examination will be issued on February 2, 2022. Aspirants studying for this year's test can download the UPSC Civil Services Notification 2022 and complete the UPSC IAS Application Form 2022. According to the selection procedure, you must first sit in the UPSC CSE Prelims Exam on June 5, 2022, followed by the Mains Exam. This site contains information on the UPSC Civil Services Application Form 2022 in Hindi, the UPSC CSE Registration 2022, and the UPSC IAS Application Form Fees.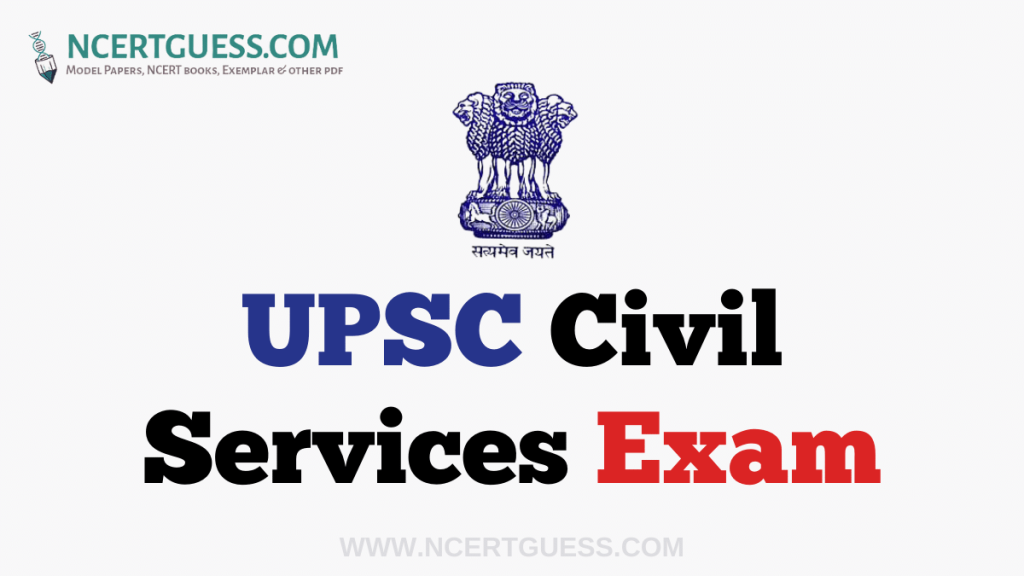 Read More: SSC MTS Recruitment 2022 Notification to release soon on ssc.nic.in, Check Important Dates, Eligibility & Salary Here
UPSC Eligibility Criteria
Before you fill out the UPSC online application form, be sure you are eligible according to the UPSC notice and the rules outlined in the Gazette. The IAS qualifying criteria can be broadly classified into the following categories:
The following are the UPSC CSE exam 2022 Eligibility Conditions:
Nationality
Indian Administrative Service (IAS), Indian Foreign Service (IFS), an Indian Police Service (IPS)–
An applicant must be an Indian citizen.
A candidate for other services must be either an Indian citizen,
a subject of Nepal,
or a subject of Bhutan,
or a Tibetan refugee who came over to India before January 1, 1962, intending to settle in India permanently.
or a person of Indian origin who has migrated from Pakistan, Burma, Sri Lanka, East African countries of Kenya, Uganda, the United Republic of Tanzania, Zambia, Malawi, Zaire, Ethiopia, or Vietnam intending to settle in India permanently.
Note: A candidate from category (b), (c), (d), or (e) must be a person in whose favor the Government of India has granted a certificate of eligibility.
UPSC General Category Age Limit
Date of Birth: The UPSC accepts the date of birth as entered in the Matriculation or Secondary School Leaving Certificate, or a certificate recognized by an Indian University as equivalent to Matriculation, or in an extract from a Register of Matriculates maintained by a University, which extract must be certified by the proper authority of the University, or in the Higher Secondary examination certificate, or an equivalent examination certificate.
Age Limit:
A candidate must be at least 21 years old and must not be older than 32 years old by August 1, 2022.
It indicates that the applicant must have been born between August 2, 1990, and August 1, 2001.
CSE UPSC 2022 Relaxation of Age:
SC and ST: Up to Five Years
OBC: Up to Three Years for Disable (sustained in a conflict)
Personnel discharged from the military due to a disability: a maximum of three years
Ex-military personnel: with at least five years of military service: up to five years
Qualifications in Education
A Master's Degree from a reputable university, or an Equivalent Qualification
UPSC Examination Fees
The UPSC announcement also specifies applicants' costs when registering for the IAS test.
The registration/application cost for the UPSC prelims test is Rs.100/-, while the registration/application price for the mains exam is Rs.200/-.
Female, SC-ST, and disabled candidates are excluded from paying the application cost.
Payment may be paid either in cash or online when applying for the prelims exam online. Cash payments can be made by selecting "Pay by Cash" and printing the Pay-in-slip. The charge should then be deposited at an SBI bank the next business day.
To avoid any last-minute difficulties, candidates should pay their exam costs (unless they are exempt) well before the deadline.
Candidates who pass the IAS prelims will have to reapply for the mains test. The UPSC will also issue a notification in this regard. Follow the instructions in the notification and apply for the mains before the deadline.
UPSC Recruitment 2022: Apply Online
The UPSC announcement details the method for submitting an online IAS application. Before applying for the exam, carefully read the announcement.
Visit the UPSC application website (upsconline.nic.in)
Go to the UPSC Civil Services Examination Page.
Fill in Part-I Registration by clicking the Fill Part-I Registration button.
Once the registration number has been generated, enter it into the Part-II Registration form.
When you're finished, click the submit button.
UPSC 2022 Paper Pattern
Papers I and II comprise the preparatory examination. Multiple choice questions with 400 marks are asked in the objective style. In the general studies paper – II, a candidate must score at least 33% to pass.
Negative marks for each question equal one-third of the total marks awarded to that question. The questions in Paper I are divided into seven categories:
Science and Technology
History and Culture
Geography
Indian Polity
Indian Economy
Environment and Ecology
Current Events of National and International Importance
When will the UPSC 2022 Notification be made available?
The UPSC 2022 Notification was published on February 2, 2022.
How many openings will there be in the UPSC in 2022?
According to the official announcement issued on February 2, 2022, 861 vacancies have been announced.
---
SOCIAL MEDIA – FOLLOW ON
Facebook | Twitter | Instagram | Telegram | Google News | Youtube